Back to staff directory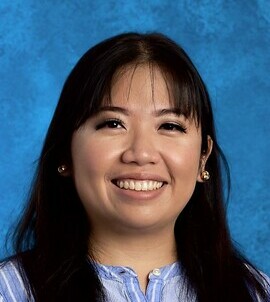 Educational Assistant
I was a high school teacher in the Philippines. I took bachelor of secondary education major in mathematics. I graduated from University of Santo Tomas back in 2011. After, I did two years of graduate studies in educational management before moving to Canada less than a decade ago.
Currently, I am working on achieving my teacher certification, but for now, I am happily working as an educational assistant. This occupation has been a great experience as it helps me enhance my teaching skills, broaden my social aspect, and adjust to Canadian culture.
Peace High has been a great work place for me for more or less 6 years. I enjoy working with our awesome teachers and staff. Likewise, I am glad to get to know different students and support them in their classes. I am hoping that I could make an impact to their lives.